Welcome To Beavers Sports Shop
Our bike shop is open at Beavers Sports Shop! Come in and see us. Hours are 10am-5pm – Seven Days a week!
Winter Park Resort & Granby Ranch Ski – Snowboard Rentals & Bike Shop in Winter Park Colorado
• Beavers Sports Shop Information | Click Here For Shop Information
• Retail Bike Sales (Pivot, Trek and Scott Dealer)
• Contact Us | 970-887-2554 or info@winterparkskirental.com
• Coronavirus Local Information |  Click here to go to the Town of Winter Park Information & State Of Colorado Updates
We offer a wide variety of Ski and Snowboard Rental Packages and unique policies to not only save you money but allow you to have the best possible experience in Winter Park, Mary Jane or Granby Ranch.  Family owned and operated.
20% off with reservation!
Pay for the days used – rent 3 or more days and pay for the days you actually use.  Days used must be greater than or equal to days not used. No other shop does this!
Book Now  use the coupon code vacationcoupon at checkout for your discount.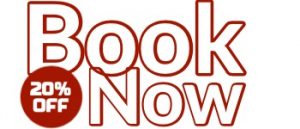 Use Coupon Code:  vacationcoupon
Click on Book Now Button above
Save 20% with coupon code on rental discount
Benefits
Deal | This is hands down the best deal in Winter Park or Granby Ranch for ski or snowboard rentals
Three Store Locations | 3 locations in Winter Park to best meet your needs ~ Beavers Sports Shop in downtown Winter Park, Ski4Less across from Winter Park Resort and Snow Mountain Sports in Granby close to Granby Ranch:  Visit Our Locations
Delivery Available |  Sometimes you prefer to have the ski and snowboard rental equipment delivered. We service the Winter Park Resort to Tabernash area.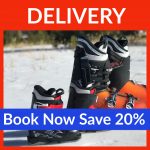 Equipment Upgrade Option | Option to upgrade your ski or snowboard rentals at the time of picking up the equipment or anytime during your stay. You will receive credit for the special!
Personal Service | One of our staff will assist you at every step of the rental process. We even put the boots on your feet!  View Our Personalized Rental Process
*COVID19 will require changes in service due to COVID19 policies
Reserve your ski or snowboard rental equipment in advance and get the best deal anywhere! Reservation discount may not be combined with any other offer or promotion.
We offer a wide variety of Ski and Snowboard Rental Packages. Everything from the first time user to the most experienced expert Check out what we have!
You may upgrade your ski or snowboard rentals at the time of picking up the equipment or anytime during your stay
3 levels of ski and snowboard packages plus kid options
Boots to size 18
Important Online Ski and Snowboard Reservation Information
Ski and Snowboard reservations may require up to 48 hours to process. In order to receive your discount and guarantee equipment  availability during busy times reservations must be made 48 or more hours prior to picking up your equipment.  WE ACCEPT WALK IN GUESTS.
Reservations cancelled within 72 hours of 1st day of skiing or snowboarding are non refundable.
There is no refund for equipment returned early.
Be sure that you have your lift tickets arranged in advance due to Winter Season 2020-2021 CoVid lift ticket policies at Winter Park Resort or Granby Ranch.
Ski, Snowboard and other items reservation discount may not be combined with any other offer or promotion.
SAK LLC DBA Beavers Sports Shop, Ski4less and Snow Mountain Sports requires masks to be worn at all times while in our stores.
No one will be admitted without a mask. NO REFUND WILL BE GIVEN DUE TO NOT WEARING MASK.
Wearing a mask is not something we want to do but have to do in order to reduce transmission to our employees, guests and others.
Being open is our livelihood. Not being open due to COVID19 transmission impacts all of the guests that depend on us for their experience.
Locally owned and operated, founded in 1995, on the idea that there is a better way to do a ski/snowboard bike rental for our guest. We are the only ski and snowboard rental shops that allow you to pay only for the days you actually use the gear, no other shop has this benefit which allows you to enjoy your vacation on your schedule without worrying about your ski/snowboard rental gear.
Winter Park Ski Rental has three convenient Winter Park locations: Beaver Sports Shop at the Best Western, Ski4Less at Winter Park Mountain Lodge & Snow Mountain Sports – YMCA at Snow Mountain Ranch. In addition we do ski and snowboard rental delivery to the greater Winter Park area. In the summer we offer a full fledged bike retail and rental bike shop.
Our goal is to help make your ski and snowboard experience the best it can possibly be.  Thanks for using Winter Park Ski Rental (Beavers Sports Shop, Ski4Less and Snow Mountain Sports) for your equipment rental needs!  You are going to have a great time in Winter Park!